NEVER LET A CORD HOLD YOU BACK.
Meet the new QUICKBOOSTTM cordless upright. No annoying cord management. No outlet restraints. Just untethered cleaning power in your crew's hands.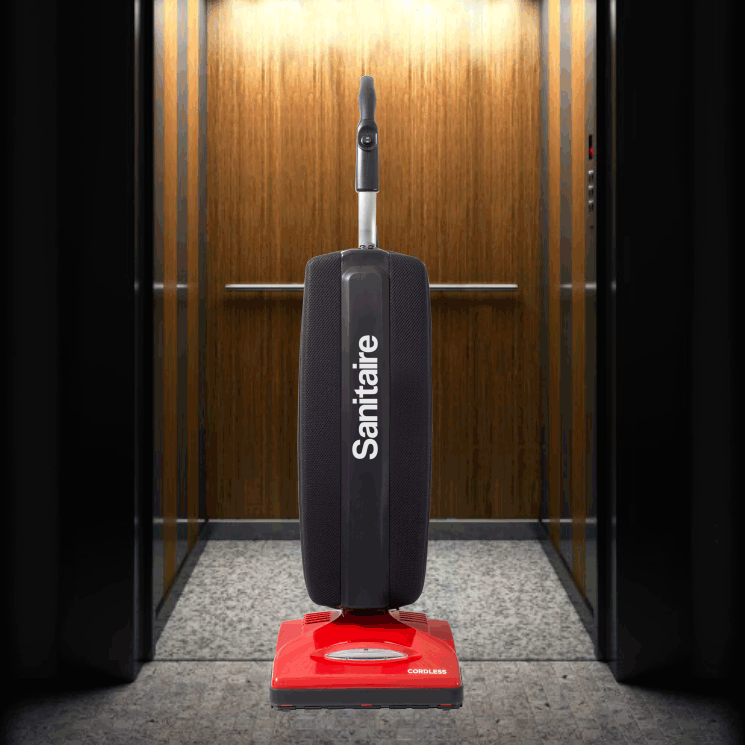 THERE'S
NOWHERE
LEFT TO HIDE.
Down impossibly long hallways, in dimly lit elevators, where the stairs go on forever—dirt, dust bunnies and debris stayed safely out of reach. Until now. The QUICKBOOSTTM leaves no frightful mess around to haunt your guests.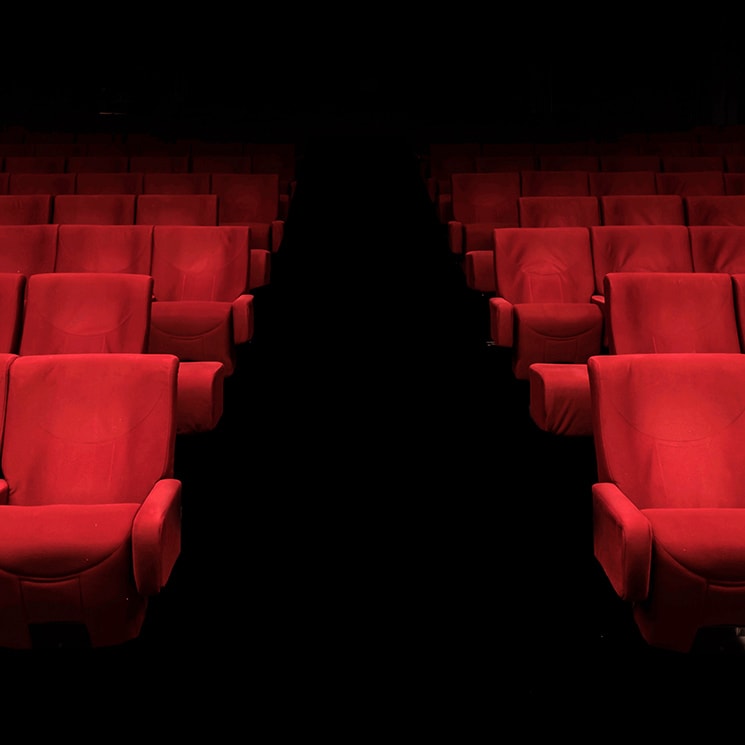 UNPLUG AND
CONQUER.
Last-minute mess? No problem. Lightweight, portable and lightning fast, the QUICKBOOSTTM gives your crew the power to jump right on it.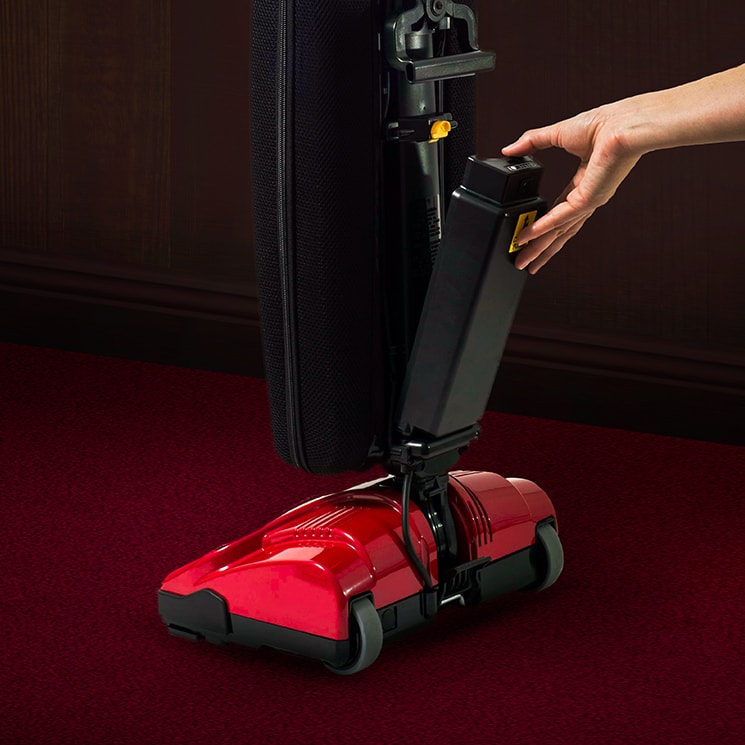 START POWERFUL.
STAY POWERFUL.
With up to 47 minutes of strong, consistent power, your crew can touch up all the tricky spots before having to recharge.
LEAN. MEAN. PRODUCTIVITY MACHINE.
More features that make the QUICKBOOSTTM fierce.